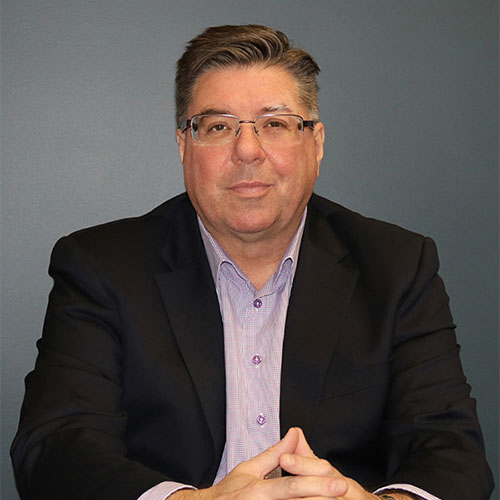 Education
Construction Engineering Management-Fanshawe College
Ivey Business School, Pierre L. Morrisette Institute for Entrepreneurship: Quantum Shift
Gold Seal Certified Project Manager-Canadian Construction Association
Allan Youmans, PQS, GSC
Chief Executive Officer
As chief executive officer Mr. Youmans is responsible for all operations at Matheson. Allan founded Matheson, in 2008, and has moved the organization forward with consistent focus on Matheson's future. He has strongly supported the development of our people and our technology initiatives and is committed to ensuring the success of the organization.
Community and Industry Involvement
Member, Canadian Institute of Quantity Surveyors
Director, Ontario General Contractors Association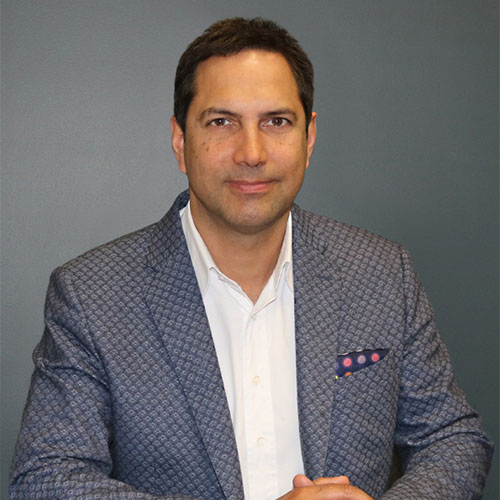 Education
Bachelor of Engineering: Civil: McMaster University
Gold Seal Project Manager: Canadian Construction Association
LEED AP: Canada Green Building Council
Neil Banerjee, P.Eng., GSC, LEED AP
President
Neil Banerjee started his career in construction working on a concrete forming crew during his summer university breaks. His appreciation for work of tradesmen was developed during these summers, Neil has over 28 years of construction and professional engineering experience including leading significant engineering assignments and over the last five years leading construction and recently corporate operations at Matheson.
Mr. Banerjee's unique experience of both managing consulting engineering services and construction operations adds significant value to our staff and clients.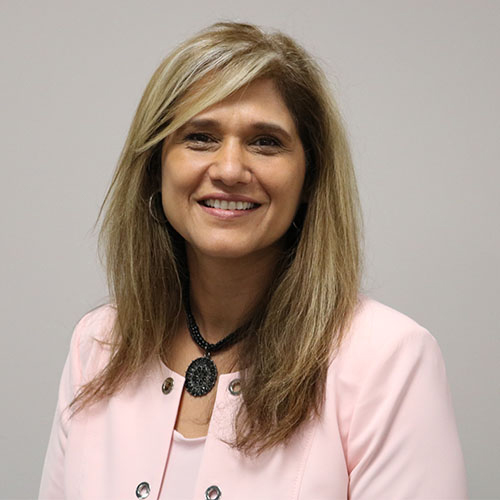 Education
Honour's Bachelors Degree, Commerce and Economics, University of Toronto
Chartered Professional Accountants of Ontario: CPA
Shahin Saleem, CPA, CMA
Vice President, Chief Financial Officer
Ms. Saleem joined Matheson in 2017 and is responsible for all accounting, audit, treasury, taxation and corporate finance. Shahin manages the quality and timeliness of both internal and external financial reporting and controls. Ms. Saleem's construction industry experience allow her to provide timely strategic financial management for Matheson.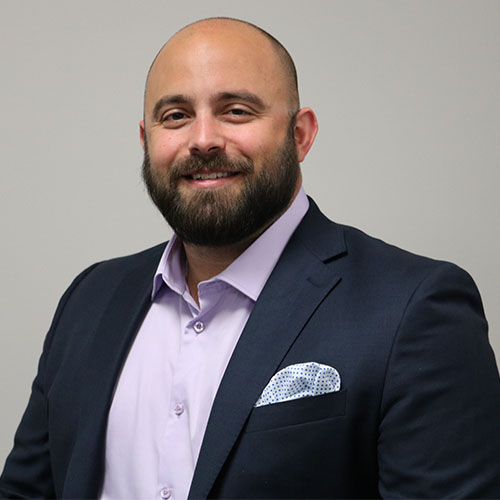 Education
Advanced Diploma Architectural Technology: George Brown College
Bachelor of Applied Science Quality Management: Bemidji State University
Mike Brown, AScT
Manager, Operations
Mr. Brown leads all Matheson construction operations and development of our operations team.  Mike's experience has run from construction project co-ordinator, project manager, operations manager and business development manager which allows him to understand all facets of the client expectations.
Mike ensures that our project teams are engaged with our clients and understand the importance of our relationships. Additionally, Mike leads corporate training and development initiatives for our staff.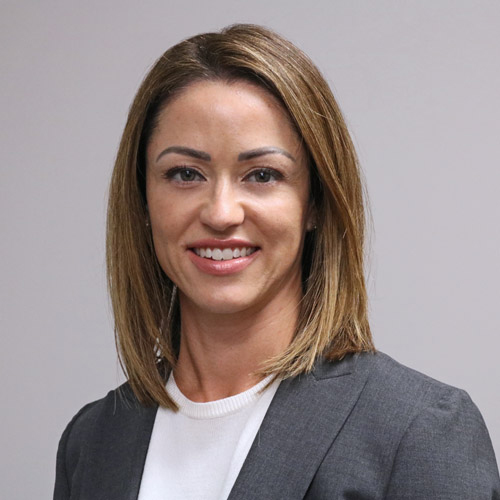 Education
Bachelor of Arts, Psychology, York University
Registered Corporate Coach
Certified Human Resources Professional
Post Graduate Diploma, Human Resources Management, Seneca College
Michelle Fortunato, CHRP, RCC
Vice President, Human Resources
As Vice President, Human Resources, Michelle is responsible for reinforcing Matheson's strong corporate culture, engaging our people and creating new development growth programs with employee incentives.
Michelle's background in Human Resources Management and construction includes one of North America's largest international General Contractors.
As a Human Resources Partner and Registered Corporate Coach, Michelle is passionate about helping leaders understand their own values and motivations, and how to link these to the goals of the organization and the aspirations of the people working with them.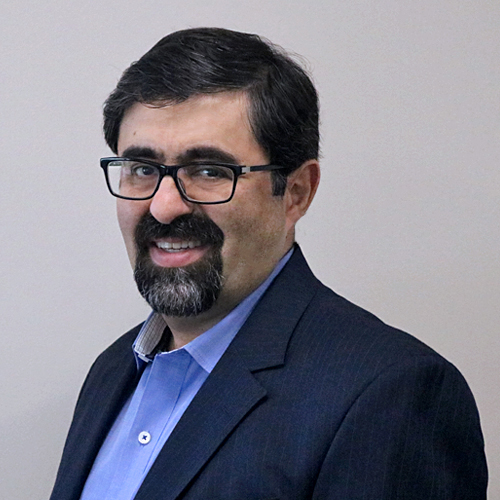 Education
Bachelor of Civil Engineering, Tabriz University, Tabriz, Iran
Master of Science in Structural Engineering, Tabriz University, Tabriz, Iran
Behzad Fakhrjahani, M.Sc., P.Eng., GSC
Vice President, Estimating and Procurement
As Vice President, Estimating and Procurement, Behzad manages the tendering of work and the management of work awards with our valued subtrades.
Behzad has over 30 years of professional experience in the construction industry and has a Gold Seal Certificate for Estimator from the Canadian Construction Association.
Behzad excels at estimating and that is his prime focus at Matheson.  He possesses an impressive academic background and portfolio of work with his previous experience as Corporate Director of Estimating and Chief Estimator for several multi-million dollar national and international construction companies.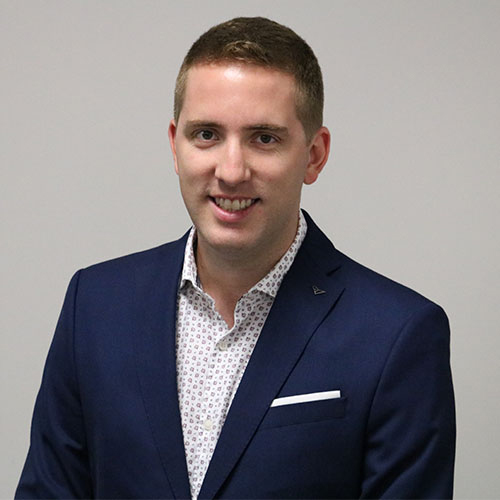 Education
Dublin Institute of Technology, Hons BSc in Construction Economics & Management (Quantity Surveying)
University of Bath, MSc in International Construction Management
James McCormack, B.Sc., M.Sc., MRICS
Director, Preconstruction
As Director of Preconstruction, James is responsible for managing several teams whose duties span all facets of the preconstruction and business development process, across a variety of departments within Matheson.
James has over 15 years of industry experience encompassing varied roles within estimating, project management and on-site work, which provides him the unique perspective to oversee multiple teams involved in different phases of the construction process.
With James' broad education and knowledge of contract law, construction economics and the latest methods of procurement, he contributes meaningfully on every project.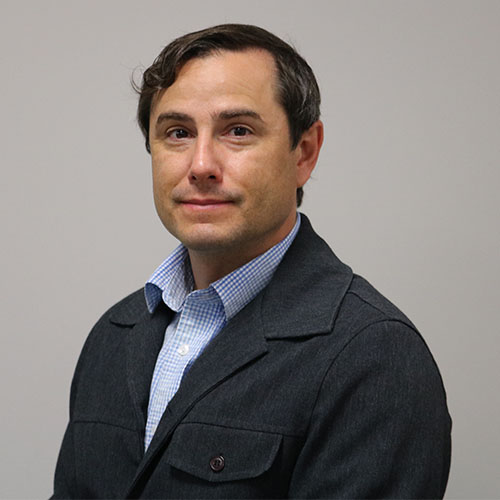 Education
Canadian Registered Safety Professional (CRSP), Board of Canadian Registered Safety Professionals
Gold Seal Certification, Canadian Construction Association (CCA)
National Construction Safety Officer (NCSO), Infrastructure Health & Safety Association (IHSA)
Michael Mancini, NCSO, GSC, CRSP
Manager, Health, Safety and Environment
As Health & Safety Manager, Michael is in charge of leading Matheson's dedicated health and safety team and fleet management.
He possesses a wealth of construction health and safety knowledge from his experience working for Canada's largest and most influential general contractors on a myriad of projects including government infrastructure, health care, road building and unique clients. His impressive career experience in construction safety, management and customer service allows him to encourage workers to get the job done, safely. While at Matheson, Michael has earned his Canadian Registered Safety Professional designation and played a key role in maintaining Certificate of Recognition Certification.
Michael is a builder of relationships, and an active participant of safety awareness events and promotion for safety groups such as the Ontario General Contractors Association's League of Champions.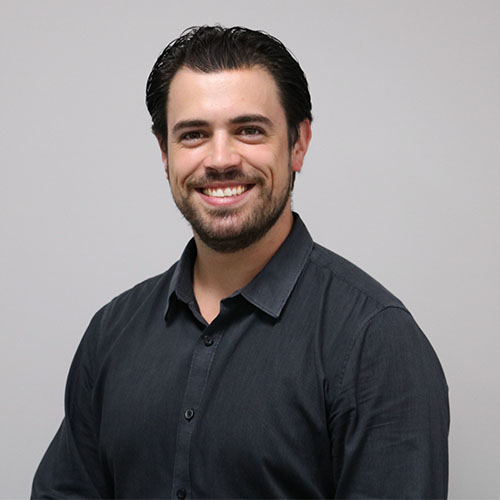 Education
Architectural Technology, Sheridan College Institute of Technology and Advanced Learning
Project Management Professional, Project Management Institute
Project Management, Fred Pryor
Tyler Holditch
Director, Technology
As Director, Technology at Matheson Constructors, Tyler explores emerging virtual design and construction technology and manages the BIM department.
Tyler brings big data to the world of construction, specializing in CAD and BIM software and excelling in areas such as clash detection, 3D site logistics, 4D schedules and point cloud scanning. His knowledge and experience keep Matheson on the forefront of building technology and innovation.
Tyler is an integral piece to preconstruction and planning in highly coordinated team environments and specializes in complex builds with unique equipment.