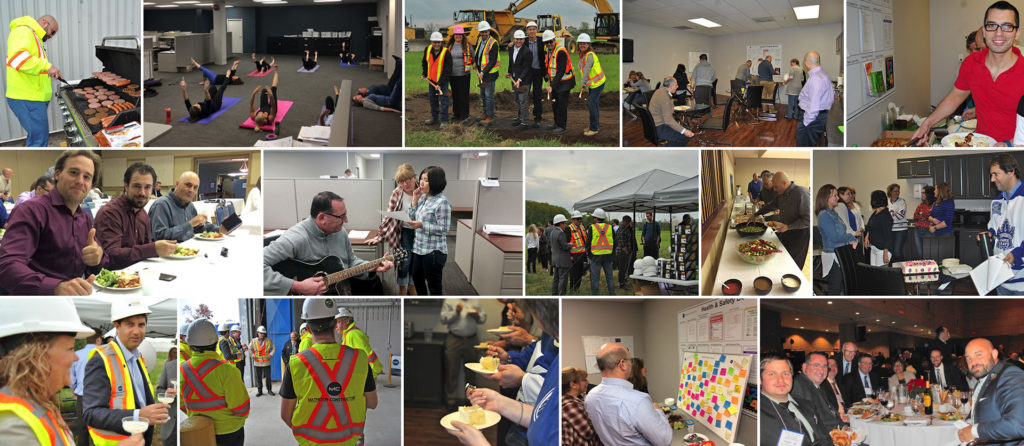 Why Join the Matheson Team?
Joining the team at Matheson Constructors makes you part of an "uncommon construction company" with open and honest client relationships and an unbroken track record and reputation for success. We offer employees challenging assignments and opportunities for growth. We place a high value on business ethics and values, safety and performance excellence. We strive to create a work environment that is both stimulating and rewarding to our employees through:
A culture of inclusiveness
Training and development
Competitive compensation and benefits
Whether you are looking for a corporate or a construction career, exciting opportunities are waiting for you at Matheson Constructors. We look to hire driven individuals wanting to challenge themselves in today's construction market with skills in project co-ordination, estimating, management, health and safety, and superintendence. Matheson in the Community The Matheson core values include corporate citizenship with community involvement an important part of our company culture. We encourage our employees to be actively engaged in our community and we proudly support their efforts to make a difference.
MORE OPPORTUNITIES COMING SOON
Accessibility Matheson Constructors welcomes and encourages applications from people with disabilities. Accommodations are available on request for candidates taking part in all aspects of the selection process.
NOTICE TO THIRD PARTY AGENCIES: Please note that Matheson Constructors does not accept unsolicited resumes from recruiters or employment agencies. In the absence of a signed Third Party Agreement, Matheson will not consider or agree to payment of any referral compensation or recruiter fee. In the event a recruiter or agency submits a resume or candidate without a previously signed agreement, Matheson Constructors explicitly reserves the right to pursue and hire those candidate(s) without any financial obligation to the recruiter or agency. Any unsolicited resumes, including those submitted to hiring managers, are deemed to be the property of Matheson Constructors.