Matheson Announces Appointment of Neil M. Banerjee, P.Eng., as President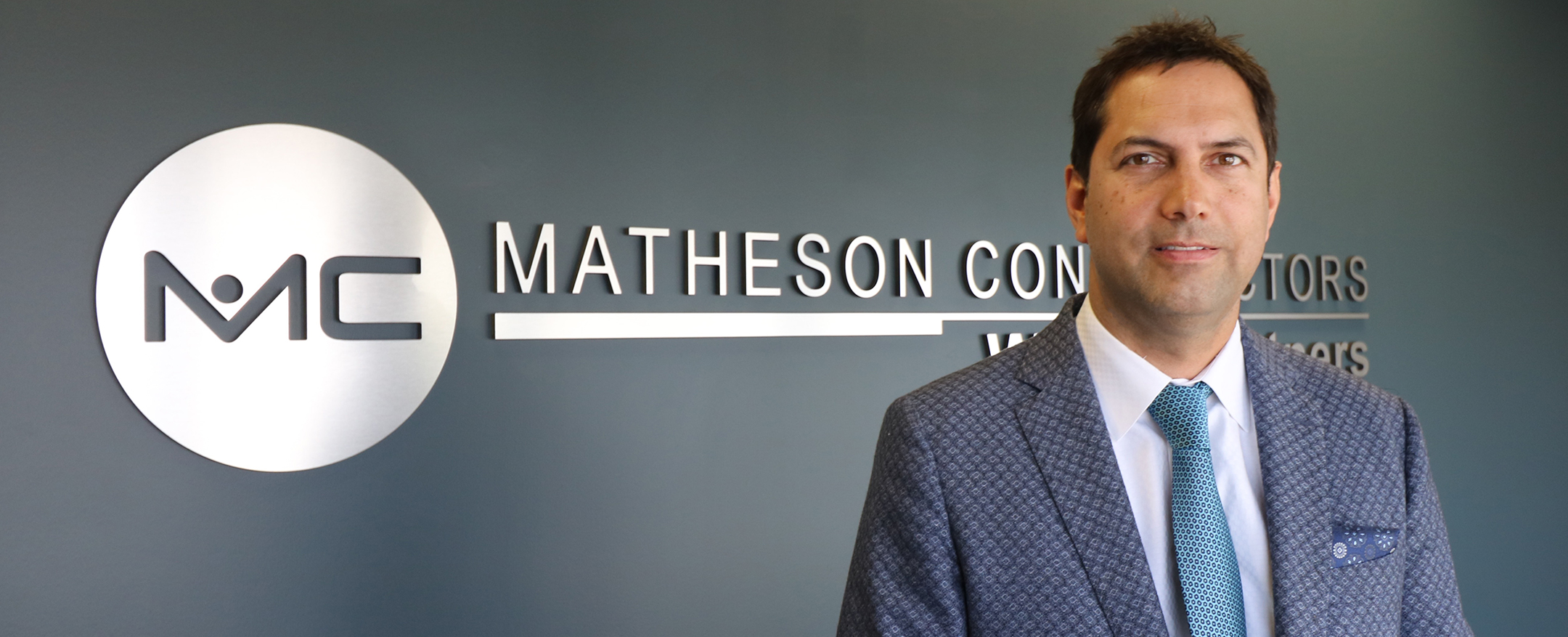 Aurora, Ontario, June 28, 2021:
Matheson Constructors Limited, one of Ontario's leading full-serve construction firms, is pleased to announce the appointment of Mr. Neil M. Banerjee, the company's Senior Vice President, Operations, to the role of President.
"I am very excited about Neil's appointment," stated Allan Youmans, the company's Chief Executive Officer. "Since joining Matheson in 2016, Neil has shown tremendous leadership with our operations team and has been a major contributor to our success. I have the utmost confidence in Neil's ability to lead Matheson and execute the company's operational and growth strategies."
An experienced leader in the construction industry, Mr. Banerjee will oversee the company's operations and focus on driving success in the next stage of Matheson's growth.
"I am humbled by the opportunity to lead this exceptional group of construction professionals," commented Mr. Banerjee. "I look forward to continuing to develop our people and business opportunities."
Prior to joining Matheson, Mr. Banerjee held senior executive positions across several leading engineering consultant and construction entities. He holds a Bachelor of Engineering (Civil) from McMaster University, and holds industry accreditations including Gold Seal Certified Project Manager from the Canadian Construction Association and is LEED AP certified by the Canadian Green Building Council.